Listen to Job Fair on the Air, live on C93, Tuesdays and Thursdays, between 8 am and 9 am.  Rebroadcast on WWCH 1300 at 12pm on Tuesdays and Thursday.  Job Fair on the Air giving you job openings from local businesses in our area.  If you are interested in advertising your position on the radio, call 814.226.4500 for more information.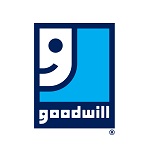 Job Fair on the Job Listings for Week of July 30th – Sponsored by Goodwill of Northwestern Pennsylvania:
Job Fair on the Air:        Oxbow Activated Carbon, LLC
Oxbow Activated Carbon LLC is one of the nation's largest private companies and is based in West Palm Beach, Florida.
Operating from its processing plant in Emlenton, PA, Oxbow Activated Carbon offers a wide variety of raw material types – steam activated coconut shell, bituminous and sub-bituminous coal, as well as steam and chemically activated wood.
Air and Water are critical for survival of all living things. Filtration and purification for clean water and fresh air are essential to give you piece of mind.
Oxbow Activated Carbon products filter and treat harmful and unwanted contaminants in air and gas streams as well as condition, treat, and purify water.
If you are looking to start a new job that improves the quality of life through clean air and water, and has benefits, look no further.
OXBOW Activated Carbon LLC in Northern Butler County, is currently accepting applications for Assistant Operators.
Applicant must be available for all shifts, overtime, and weekends. Starting pay is based on experience.
APPLY IN PERSON at the office 7:00am- 2:00pm M-F.
3539 Oneida Valley Road, Emlenton, PA 16373 (2 ½ miles South of I-80 on route 38 South)
No phone calls, faxes or emails accepted.
Helping people earn a living, improve their lives, and strengthen their families and communities. Give smart, give Goodwill.
Job Fair On the Air:   Bradigan's Inc.
Locally owned and operated for over 65 yrs. Servicing 12 counties in NW PA
Bradigan's is a strong company, known for reliability, community spirit, honesty and integrity. Our customers have made us what we are today. Whether you call us for heating oil, air conditioning, heating services, or visit one of our KardGard locations, we are constantly trying to strive to go the extra mile for our customers and try to exceed their expectations.
Bradigan's is looking to fill several tanker driver position throughout the area.
Class A CDL driver w/HAZMAT and tanker endorsements required.
Min. of 2 years experience – sign on bonus of $3000
Pay is based on experience w/ good benefit packages –
Local deliveries lets you be home every night and one guaranteed weekend day off per week.
Get paid while you train with a company driver. ( not flying solo right away, riding with another driver for a week or so)
NO driving to the office everyday, several tanker locations near you.
Send resume to PO BOX 995, Kittaning, 16201 or email to dispatch@bradgans.com
——————————————————————————————————————————————————————–
"The Air Force offers several opportunities in dozens of career fields. See the world while being paid, contact airforce.com for more information" as added value they should be added to Patriots Day, Veterans Day  
——————————————————————————————————————————————————————-
Clarion Area School District
Kids going back to school and you find yourself with a little extra time on your hands Clarion Area School District may have the position for you. Part-time and full-time positions are available and offer retirement benefits, life insurance, and earned sick and personal days. Also, you will have the opportunity to interact with our students.  You must be able to obtain all required clearances.
Paraprofessionals – these are part-time positions 4-6 hours per day during the school year only. Positions are available in both High School and Elementary Buildings.  Must have a high school diploma and be willing to take 20 hours of training each year.
Food Services – part time position at the elementary school.
Custodian – full-time 260 days/year 8 hour/day. Health benefits included with this position.
If you are interested in any of these positions send cover letter and resume to Clarion Area School District, 221 Liberty Street, Clarion, PA 16214.
——————————————————————————————————————————————————————
County HomeMakers SCE, Inc. mission is to enhance the individual's quality of life through various waiver services. The array of supportive services would assist individuals to be as independent as possible and to remain in their homes with an enriched quality of life.
Are you looking for a PT Job with Flexible Hours? Do you wan to give back to your community while earning a paycheck? Do you enjoy helping people? If the answer is yes, then apply at County HomeMakers SCE, Inc.  County HomeMakers SCE, Inc. is a nursing home alternative providing personal care and home support to our consumers across the state. We have office in 20 different counties. Currently searching for the Clarion County area. If you are dependable, compassionate and responsible, County HomeMakers SCE, Inc. wants to employ you.  Apply at www. CountyHomeMakers.com or call 814.297.8313