Listen to Job Fair on the Air, live on C93, Tuesdays and Thursdays, between 8 am and 9 am.  Rebroadcast on WWCH 1300 at 12pm on Tuesdays and Thursday.  Job Fair on the Air giving you job openings from local businesses in our area.  If you are interested in advertising your position on the radio, call 814.226.4500 for more information.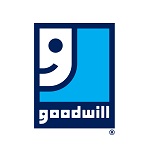 Job Fair on the Job Listings for Week of July 30th – Sponsored by Goodwill of Northwestern Pennsylvania:
Helping people earn a living, improve their lives, and strengthen their families and communities. Give smart, give Goodwill.
——————————————————————————————————————————————————————–
Founded in 1978, Neiswonger construction has provided quality service to Strattanville and surrounding areas. The core of the company has always been site work, demolition and since has expanded to include service mining operations, the largest in North West Pennsylvania.
Neiswonger Construction is searching for a FT construction estimator/supervisor. This is a FT position with benefits. Knowledge of commercial construction process and ability to read blue prints is a must. Apply in person at 17592 Rt. 322, Strattanville, other duties include evaluating cost estimates, preparing bids and cost analysis.
——————————————————————————————————————————————————————-
At our Core, Allegheny Wood Products (AWP) focuses on producing quality hardwood products and managing forests for our future generations.   AWP offers customers:  Hardwood Lumber, Hardwood Dimensions, hardwood Pellets and Hardwood Logs.  At AWP they always focus on the customer.
Founded in 1973 with a single sawmill in Riverton, West Virginia, AWP has grown to become one of the largest producers of Easter U.S. hardwood products. AWP is committed to providing a safe work environment for all employees and committed to produce the finest hardwood products while being an outstanding environmental steward.
AWP is seeking motivated, reliable individuals to fill the following positions:
General Labors
Lumber graders
Forklift operators
Saw filers
Maintenance
Prior lumber mill experience a plus, but not required, we offer competitive wages and a benefit package including medical, dental, vision, paid holidays, vacation and 401k. Apply in person at 17761 Route 208, Marble PA 16334
AWP is an EOE Employer.
——————————————————————————————————————————————————————
County HomeMakers SCE, Inc. mission is to enhance the individual's quality of life through various waiver services. The array of supportive services would assist individuals to be as independent as possible and to remain in their homes with an enriched quality of life.
Are you looking for a PT Job with Flexible Hours? Do you wan to give back to your community while earning a paycheck? Do you enjoy helping people? If the answer is yes, then apply at County HomeMakers SCE, Inc.  County HomeMakers SCE, Inc. is a nursing home alternative providing personal care and home support to our consumers across the state. We have office in 20 different counties. Currently searching for the Clarion County area. If you are dependable, compassionate and responsible, County HomeMakers SCE, Inc. wants to employ you.  Apply at www. CountyHomeMakers.com or call 814.297.8313