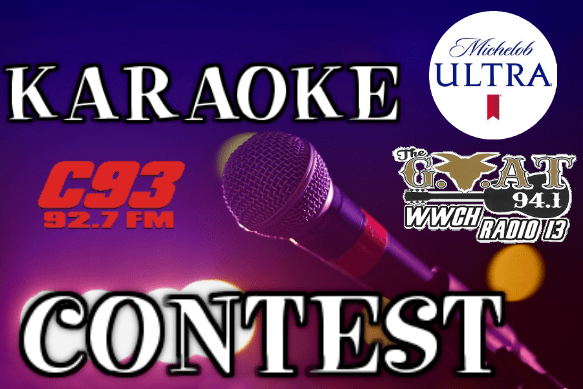 Registration is free and will begin at 6:30pm. Contest will start at 7p. All participants must be 21+ and over.
A winner from each establishment will be picked at the end of the night and win a prize pack and spot in the finale with the chance to win an additional $300 and their voice on C93 and The GOAT.
Thank you to everyone for participating in this event.