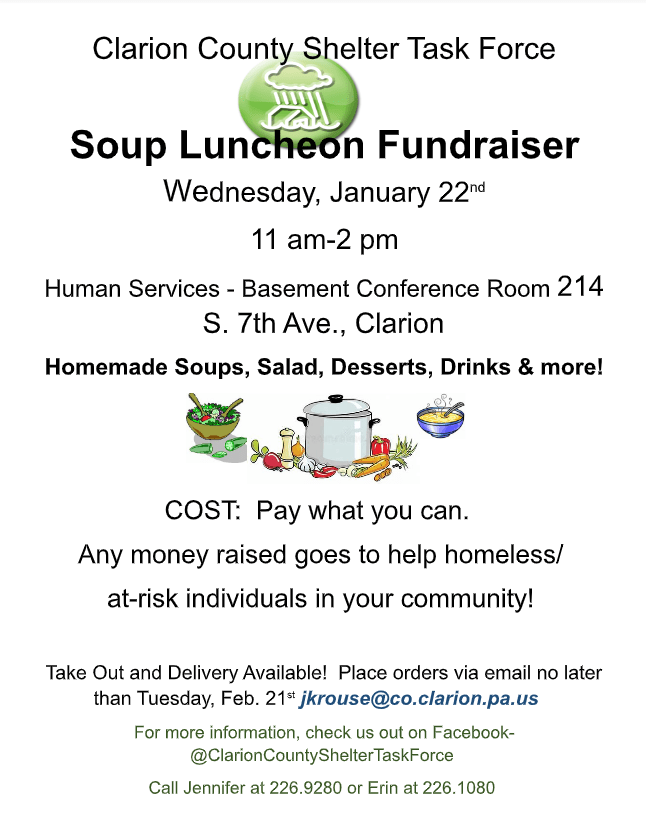 The Clarion County Shelter Task Force is conducting the
"Point-in-Time Survey of the Unsheltered Homeless" on January 22nd and needs your help.
This is a statewide single night count. The count will begin the evening of January
22nd and go throughout the morning of the 23rd .
We want to know: "Where did you sleep last night?"
If you are homeless or know a person who is homeless, please call us and tell us
about the situation. We will collect the information and offer solutions as well.
This count encompasses individuals living on the street, in vehicles, parks, tents,
campers, in the woods, and more.
If you come across a homeless individual, please contact Center for Community
Resources (CCR) at 226.1080 and we can assist the individual.
Thanks for your help!!!