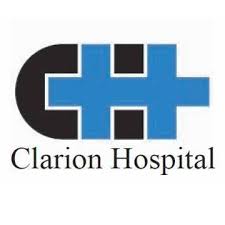 Effective today, March 15, 2020 at 6:00 pm Clarion Hospital visitation restriction policy will go into effect. Please follow the restricted visitation guidelines provided below.
All patient entrances with the exception of those noted in the update are closed.
The main entrance to the hospital will remain open to patients between the hours of 6:00 am to 6:00 pm daily.
The Emergency Department is reserved for emergency cases only. If you are not in an emergency health situation or critically ill requiring the need of emergency care, please contact your physician office for guidance and direction before reporting to the emergency department.
The Cancer Center entrance will remain open and is reserved for cancer patients only as we work reduce exposure and protect this vulnerable population of patients.
Outpatient testing at all BHS locations:
In an effort to protect our patients and staff, if you are experiencing symptoms of a fever, cough, shortness of breath, runny nose/congestion, or flu like symptoms and have outpatient testing scheduled please cancel your testing and do not go to hospital or outpatient locations for walk in testing (lab, x-ray). Contact the physician who ordered your test for further direction.
Elective or non-emergent surgical procedures:
Effective immediately, following the recommendation of the United States Surgeon General, all procedures (surgery, cath lab, angiography, endoscopy) scheduled at Butler Memorial Hospital, Clarion Hospital and The Surgery Center at Benbrook during the next two weeks are being evaluated with the physicians performing the procedure to determine if they are non-emergent and may be postponed. If your procedure is being postponed you will be contacted prior to the date of your scheduled procedure. We will continue to monitor the developments surrounding the impact of COVID-19 and will post additional updates on this website.
Butler Health System Visitation Restrictions
Effective immediately, for the safety of patients, health care providers, and the community at large, please note the following restricted visitation policy.
While there are no confirmed COVID-19 cases in Butler or Clarion Counties, there are confirmed cases in Washington and Allegheny County. BHS acting in the interest of patient safety is moving forward immediately to a no-visitation policy for Butler Memorial Hospital and Clarion Hospital.