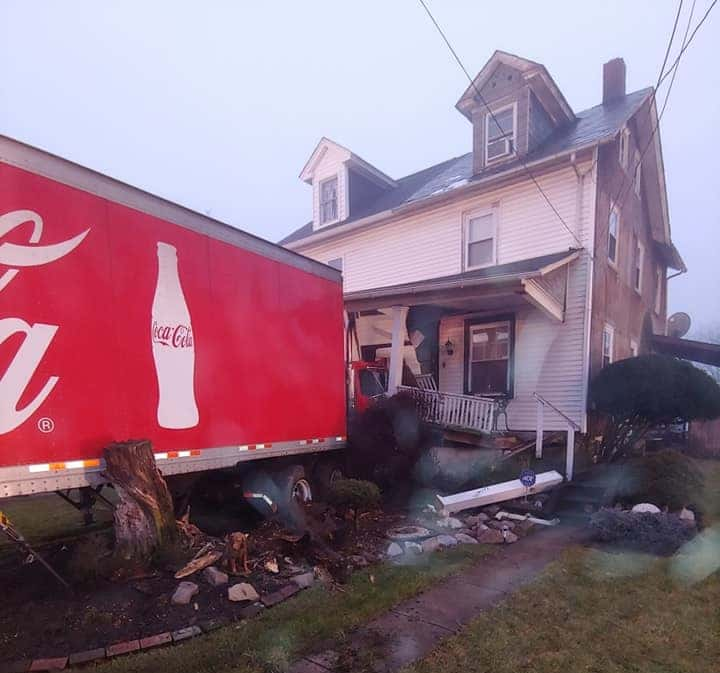 Quakertown, PA – Coca-Cola always said "things go better with Coke", but this home-owner in Quakertown would probably disagree with that sentiment.
On Saturday morning, police and fire officials responded to the scene of the accident, where they found the Coca-Cola truck had struck a home on East Broad Street after leaving a Philadelphia distribution center.
There were four residents inside the home at the time, but police noted that none were injured.
Police shared images of the accident and aftermath to Facebook, thanking local emergency services in assisting with the truck's removal.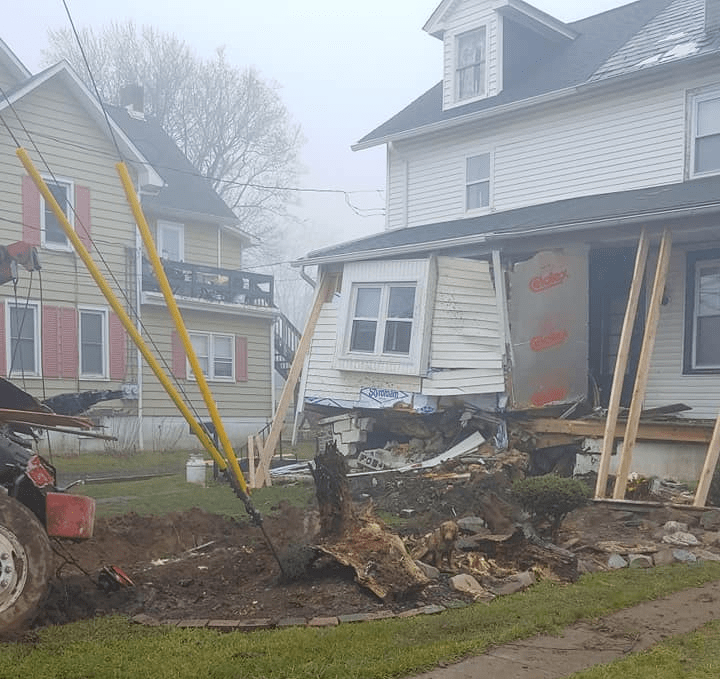 It's thought the driver,  a 23-year veteran of Liberty Coca-Cola, misjudged a turn due to the presence of heavy fog, and he was transported to a hospital as a precaution.
Coca-Cola is investigating the cause of incident.
Tune in every day for the Off Beat News sponsored by Tom Stehle Mobile Home Parts:
-C93 92.7FM at 8:30 AM
-94.1FM the G.O.A.T at 7:30 AM