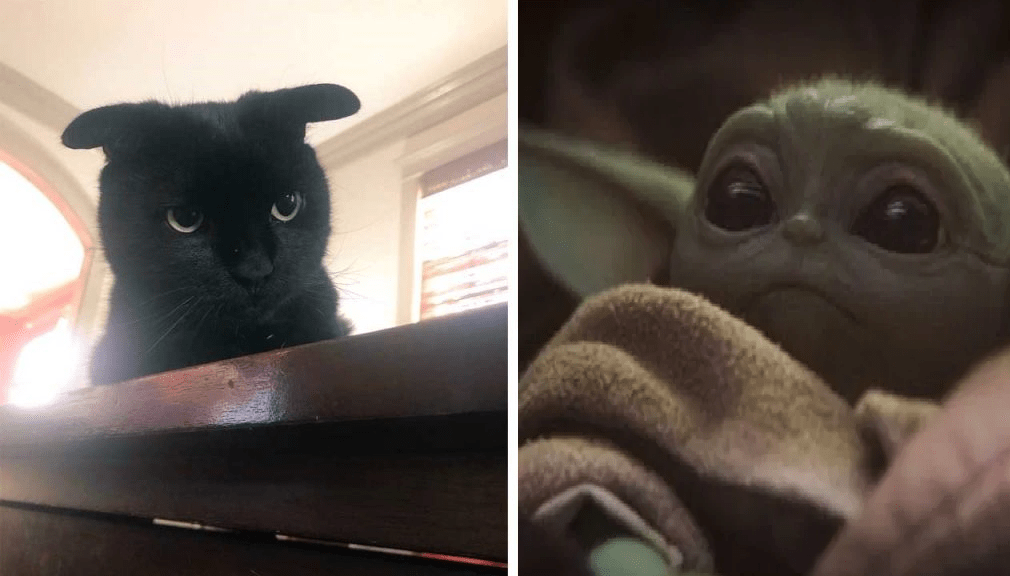 Philadelphia, PA – Due to a mysterious mutation that caused this adorable black cat to have a 'flat head', many Internet users are comparing the feline to Baby Yoda.
The 5-year-old cat, named Flathead, from Philadelphia, Pennsylvania, has recently gone viral on social media, thanks to his unusual looks. The domestic short-haired has flattened ears that protrude from both sides of his skull, which has an uncanny resemblance to Baby Yoda, who was featured in the new Star Wars: The Mandalorian Disney+ show.
Speaking of Flathead's new-found fame, his owner Jules Smith said: "A few people have said he looks like Baby Yoda – and it's a pretty good match."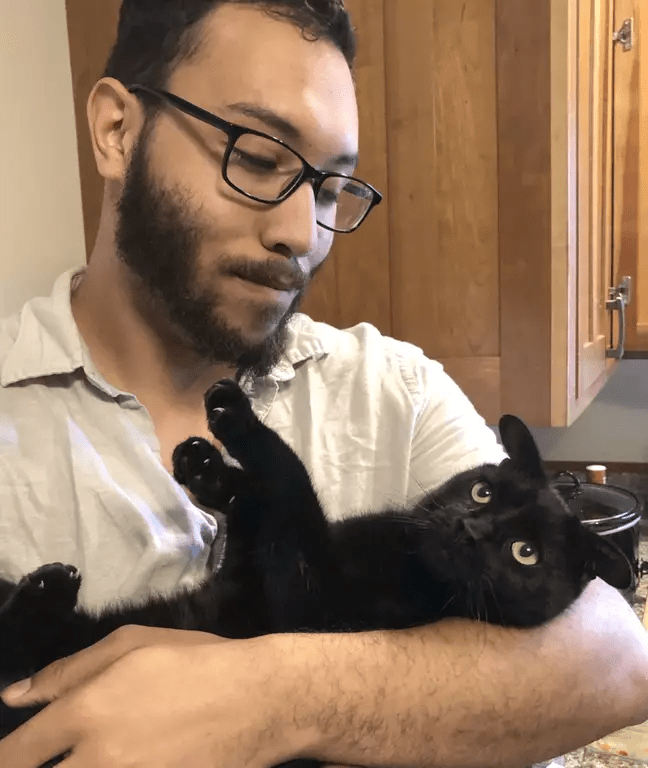 "He's like Baby Yoda's furry cousin! He came from a litter of domestic short hair kittens and was the only one with the unusual ears. He is completely healthy, so we assume the mutation is just an adorable quirk!"
The cat almost immediately went viral after Jules' family friend shared pictures of him on social media. They soon began to receive a plethora of amazed comments about his rare looks.
"We didn't expect him to go viral, but we're delighted to see other people appreciating him and his unique looks as much as we do," Jules expressed.
"He's a very special cat, both inside and out."
Tune in every day for the Off Beat News sponsored by Tom Stehle Mobile Home Parts:
-C93 92.7FM at 8:30 AM
-94.1FM the G.O.A.T at 7:30 AM