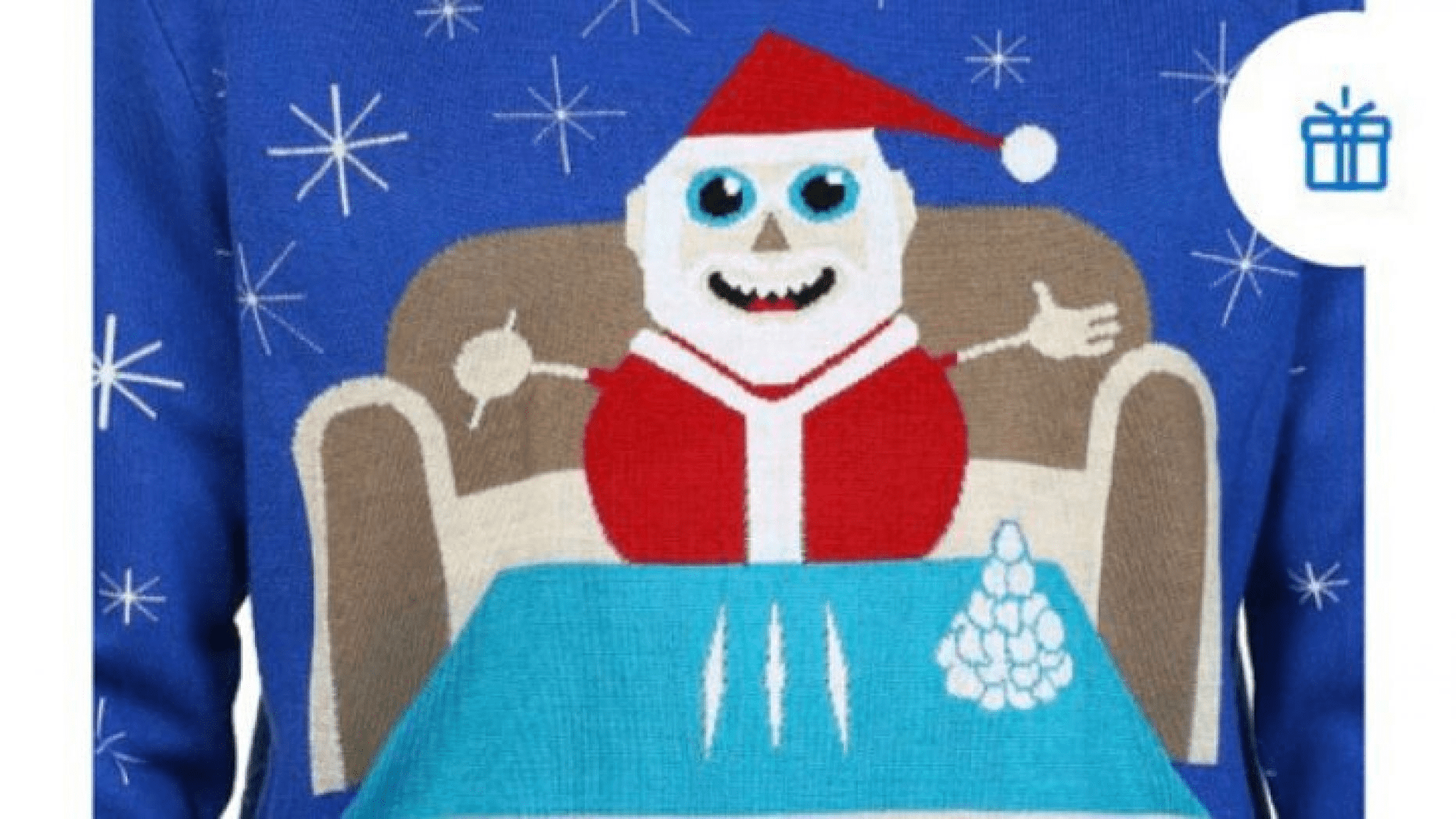 Walmart just might end up on Santa's naughty list after being caught apparently selling a Christmas sweater that seemed to show Santa doing cocaine. The brand has issued an apology for the sweater that was recently featured on its Canadian website and pulled the item.
The image shows a deranged-looking cartoon Santa sitting on a couch in front of a table that has three lines of a white substance and a pile of snowballs. The phrase "Let It Snow" is printed on the bottom of the sweater.
"We all know how snow works. It's white, powdery and the best snow comes straight from South America," read the online product description. "That's bad news for jolly old St. Nick, who lives far away in the North Pole. That's why Santa really needs to savor the moment when he gets his hands on some quality, grade A Colombia snow. He packs it in perfect lines on his coffee table and then takes a big whiff to smell the high-quality aroma of the snow. It's exactly what he needs to get inspired for Christmas Eve."
https://twitter.com/HurrbaSousJohn/status/1203353309396029440
Walmart has since pulled the sweater off its site and issued an apology, noting that the sweater was not for sale on their US website.
"These sweaters, sold by a third-party seller on Walmart.ca (our website in Canada), do not represent Walmart's values and have no place on our website," Walmart said in a statement to CBS News. "We have removed these products from our marketplace. We apologize for any unintended offense this may have caused."
Tune in every day for the Off Beat News sponsored by Tom Stehle Mobile Home Parts:
-C93 92.7FM at 8:30 AM
-94.1FM the G.O.A.T at 7:30 AM