NEW BETHLEHEM – A film crew from ABC's  late evening news show Nightline visited New Bethlehem to get the opinions of Dr. Joseph Harmon's Civics class at Redbank Valley High School on the Impeachment Hearings of President Trump.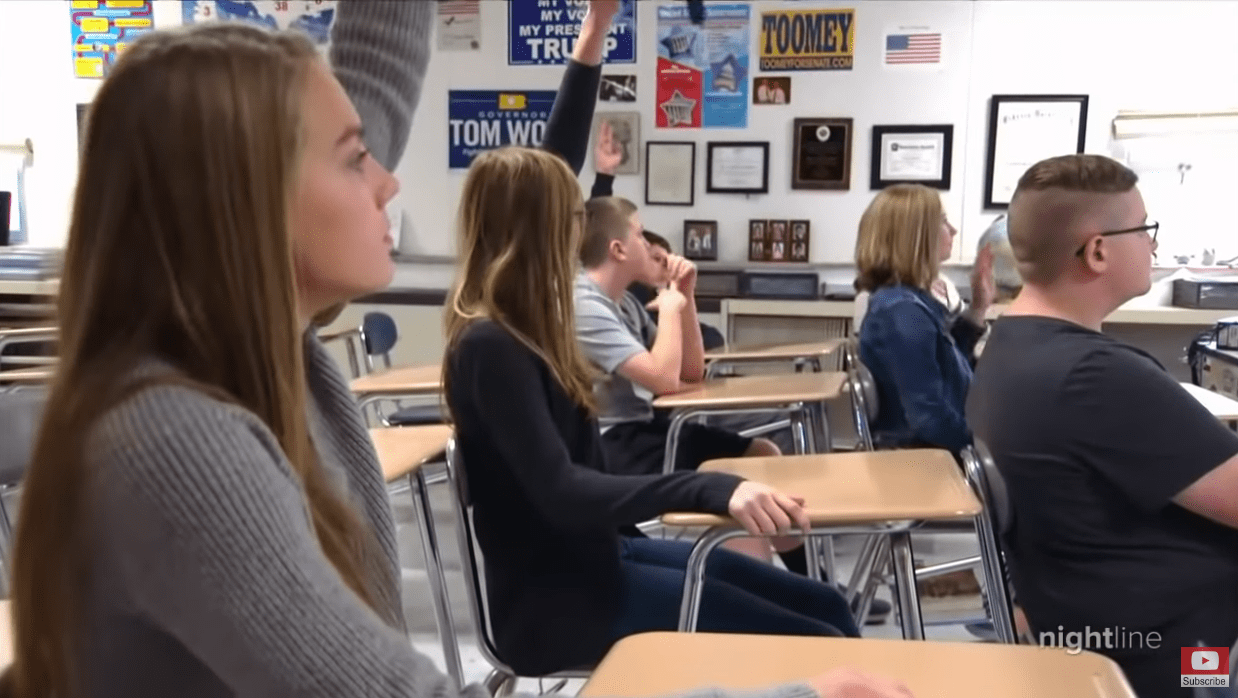 The team had their camera's rolling as the eighth grade students were given the opportunity to both critique and defend the President on national TV. In the episode, the students watched and discussed segments of more than 30 hours of impeachment hearings conducted by the United States House of Representatives.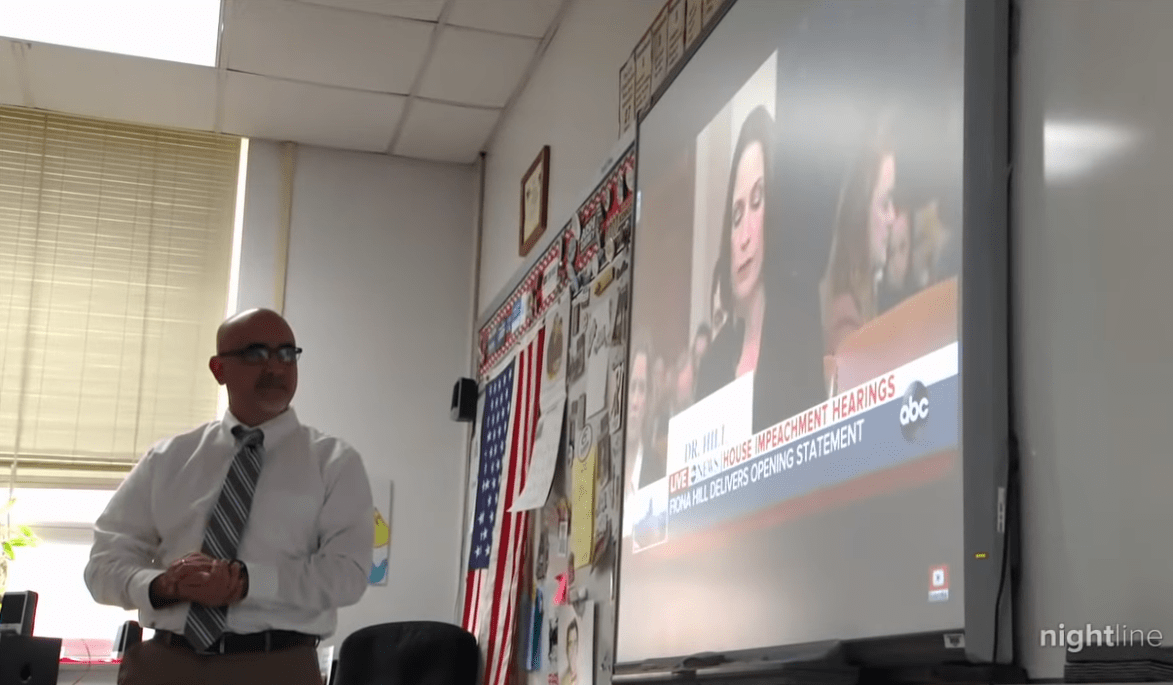 "As a civics teacher, I find it my responsibility to showcase this, this moment in time. This is a historic time where the leader of the free world is under investigation for impeachment," Dr. Harmon explains to Nightline.
The full Nightline segment aired on November 21st.