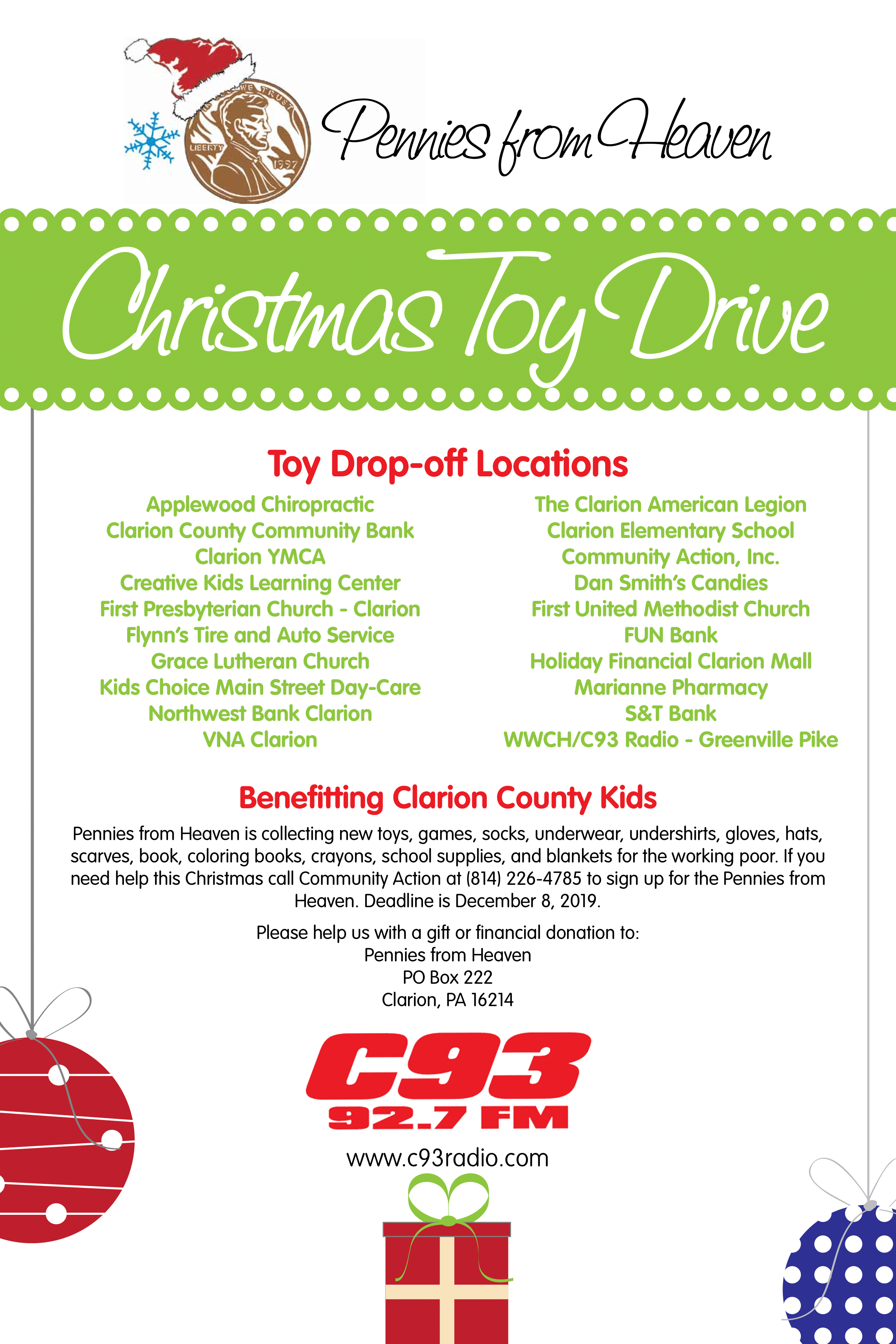 Clarion – After 24 years, Pennies From Heaven is continuing its annual Christmas Toy Drive. To help benefit the working poor and their children in Clarion County, the organization is asking for donations of new toys, games, socks, underwear, undershirts, gloves, hats, scarves, books, coloring books, crayons, school supplies, and blankets.
Families in need this Christmas are asked to contact Community Action at (814) 226-4785 to sign up. The deadline is December 8, 2019.
To donate, drop off your toys, clothing, and etc. to the drop-off locations listed above.