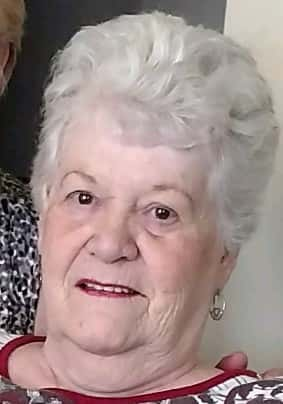 Julie A. Perry, age 82 formerly of Marianne Estates, Shippenville, and Water Run Landing in Clarion, passed away on Wednesday, October 2, 2019 at Clarion Healthcare and Rehabilitation Center in Clarion.
She was born in Paint Twp, Clarion County on Apr. 17, 1937, the daughter of the late Richard Kenneth Schmader and Jessie Bernadine Weaver Schmader, both of whom preceded her in death.
In 1959 she was married E. Wilmer "Bill" Perry who preceded her in death on July 2, 2013.
She worked at Owens Illinois Glass Plant in Charlotte, MI and Clarion, PA. She also worked in the Dry Cleaning business for many years. Julie enjoyed playing bingo, cards, travel and spending time with her family and friends.
She is survived by her nieces and nephews, Richard (Susan) Schmader, John (Kris) Schmader, Cheryl Buzard, Jessica (Alex) Burns, Lisa (Matt) Stromyer, Michael Schmader, Barbara Schmader, Brian Schmader, Diane Schmader, Tammy (Robert) Sommerville, Terri Schmader, Edward Schmader, Heidi Schmader, Chris Schmader, Carolee (Dennis) Greenawalt, Wendy (Rob) Ruley, Liberty (John) Lauterbach; an aunt, Patsy Fransico; sisters-in-laws, Margaret "Peg," Marge, Jeanine, and Sharon Schmader.
In addition to her parents and husband, sahe was preceded in death by her siblings, Kenneth, Richard, Patrick, Nick, Alan and Jeffrey (as an infant); two nieces, Tracy Wright and Kimberly Schmader.
Arrangements are under the care of the Goble Funeral Home & Crematory, 330 Wood St, Clarion, where Julie's family will receive visitors from 2-4 pm on Monday, with funeral services to follow immediately after at 4:00 pm in the funeral home with Tom Hannold officiating. Interment will take place at the Clarion Cemetery.
Friends and family may send online condolences, order flowers and memorials, and obtain additional information by visiting www.goblefh.net.