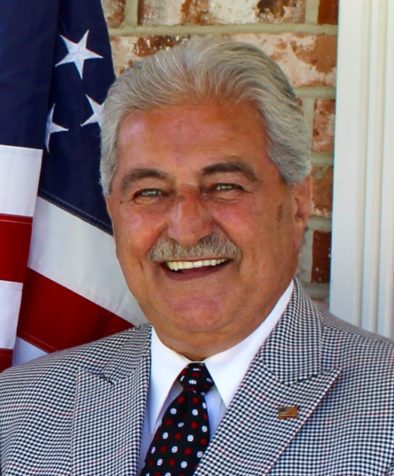 Ralph L.S. Montana
Ralph L.S. Montana, well-known Clarion attorney, passed away unexpectedly of natural causes at his home in Marble on September 16, 2019. He was 72 years of age.
Ralph was born on November 8, 1946 in Rimersburg. He spent most of his life in Clarion, the son of Samuel B. and Marie (Sloan) Montana. He was a 1964 graduate of Immaculate Conception High School, a 1968 graduate of Gannon University with a degree in Political Science, and a 1973 graduate of Villanova University with his Juris Doctorate. For over 40 years, Ralph focused his law practice on criminal defense.
In 1968, Ralph was drafted into the United States Army. He served in Vietnam during 1969 and 1970 receiving the Bronze Star in April, 1970. He was honorably discharged at the rank of Sergeant E-5 that same month.
Ralph was an active member of his community. He was a member of the Clarion County Bar Association (Past President) and the American Bar Association along with the Pennsylvania Association of Criminal Defense Lawyers. He was admitted to practice before the several courts of the Commonwealth of Pennsylvania and the Federal District Court. He was a member of the Clarion County Criminal Justice Advisory Board.
Ralph was a life member of the Clarion VFW and a member of American Legion Post 66 in Clarion. He was a life member of the Tidioute Servicemen's Home Corporation. He served as chair of the Vietnam Veterans Memorial Committee for the Clarion County Memorial Park. He was an active member of the Clarion County YMCA, serving on the Capital Fundraising Committee. He was a Board member of the Keystone School District Education Foundation and served as the solicitor for Union School District from 1975 to present.
Ralph was very personable and collegial. When talking with him, he made a person feel like they were the only person in the world. His children were what mattered most in his life. He was a fixture at sporting events for them; there are bleacher seats with his name on at Keystone High School and Clarion University. He was patriotic, with a soldier statue and the U.S. flag always visible at the entrance to his law firm.
Practice of the law was Ralph's passion. He was flamboyant barrister who would make his cases in court so interesting that people would want to come and "watch the show." He was a sports fanatic and cigar aficionado. Ralph was often seen on the front porch of the law office enjoying his daily cigar with his friends.
Ralph is survived by his children, Gina A. Montana Aulakh (Jason) of Villanova, Luca S. Montana of Clarion, and Lexan A. Montana of Clarion; and his grandchildren, Renata and Marcella. In addition, he is survived by his siblings, Angie K. Matesevac (Steve) of Akron OH, George Montana (Elizabeth) of Clarion, and Stella Miller (Russ) also of Clarion; along with numerous nieces, nephews, and extended family.
He was preceded in death by his parents, and four siblings, Anna Gespin, Joe Montana, Lucy McSparrin, and Patricia Merwin.
Memorial donations may be made in Ralph's honor to the Clarion County YMCA, 499 Mayfield Rd., Clarion PA 16214 (www.clarioncountyymca.org).
Arrangements are under the care of the Goble Funeral Home and Crematory, 330 Wood Street in Clarion where visitation will be held on Thursday from 2-7 p.m. Military honors will be accorded at 1:30 p.m. by the Funeral Honor Guard of Clarion American Legion Post 66. Mass of Christian Burial will be celebrated at 11:00 a.m. on Friday at Immaculate Conception Church, 715 Main Street, Clarion, with Rev. Monty Sayers officiating. Interment will be in Immaculate Conception Cemetery.
Friends and family may send online condolences, order flowers and memorials, and obtain additional information by visiting www.goblefh.net.