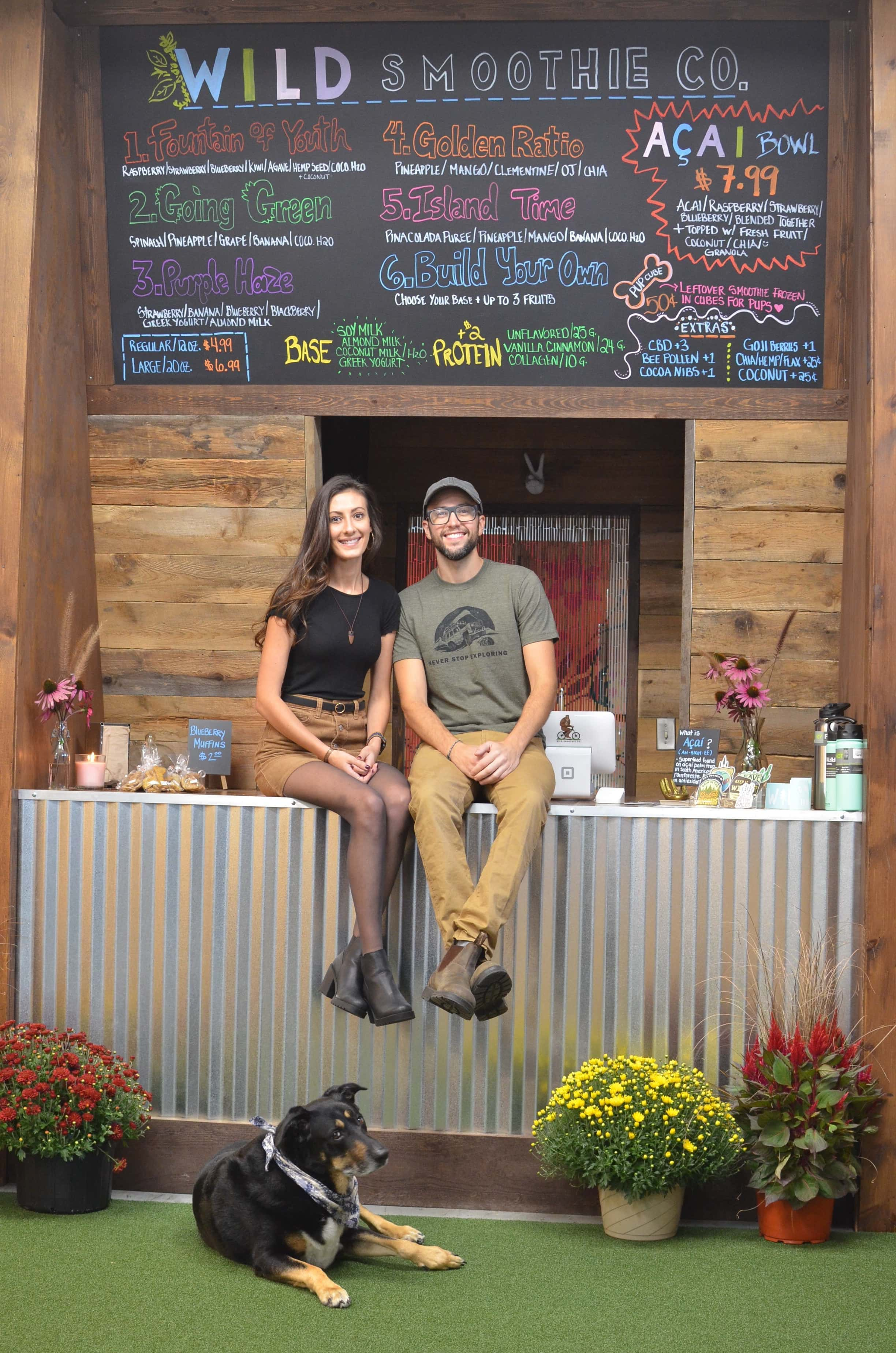 Clarion, PA – Clarion Bicycle has opened a new, health conscious Smoothie Shop in downtown Clarion. Wild Smoothie Co. will be holding their Grand Opening on Tuesday, September 10th.
"We have both been big Smoothie fans for many years now and were surprised no one had opened up a spot yet in the area. We had enough space inside our Bicycle shop (Clarion Bicycle and Outdoor) and we felt like the two businesses would work well together so we decided last year to get started on making it happen!" Co-Owner Brooke Porter told C93Radio. "It's been a busy year running the bike shop as well as renovating the space to make room for "Wild Smoothie Co" but we are ready to go and our Grand Opening will be Tuesday September 10th."
Wild Smoothie Co.'s hours will be the same as the bike shop. Tuesday – Friday 9-5 and Saturday 10-2. They will be closed Sunday and Monday.
Their menu will start with just 5-6 different real fruit smoothies as well as açaí smoothie bowls with fresh fruit and granola on top. They will also provide optional add ons such as various proteins, cbd, and bee pollen.
"We really want to promote a healthy lifestyle and we feel like riding bicycles for exercise and having a diet with real fruits and vegetables instead of heavily processed food can help you be healthy and happy," explained Porter.