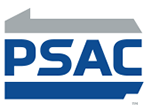 LOCK HAVEN, Pa. – The Pennsylvania State Athletic Conference (PSAC) announced the results of its preseason football poll, with Clarion predicted to finish seventh in the PSAC West by the league's coaches.
The Golden Eagles finished 4-7 a year ago with a fresh, moderately inexperienced team, but this year's squad features 19 returning starters and one previous All-PSAC West selections.
On defense, Clarion returns their lone All-PSAC West selection Saif Khan on the defensive line. Khan earned All-PSAC honors for the first time in his Clarion career, proving to be a dominant force on the defensive line. Khan finished the year with 52 total tackles, third amongst all defensive linemen on the team, and added 5.5 tackles for loss and 3.5 total sacks. Khan posted a career-high eight tackles against Lincoln on Sept. 25th and again versus Mercyhurst on Nov. 3rd, and his key sack against Lincoln, was the momentum shift the Golden Eagles needed to grab the victory.
Returning in the secondary is senior Sam Fareri, who posted one of the best seasons in his Clarion career, finishing last season with team highs in interceptions (4) and forced fumbles (2). At the end of his third season, Fareri was a major factor in creating turnovers. Heading into the 2018 season he had two forced fumbles, two fumble recoveries and five interceptions, including four picks last season. In 2018 Fareri ranked second on the team with 64 total tackles and also added 2.5 tackles for loss.
Fareri was named the PSAC West Defensive Athlete of the Week for Sept. 10, coming on the heels of a performance where the junior safety forced three turnovers in a Golden Eagle victory. In the win Fareri picked off two passes and forced another fumble in a 30-21 win at Lock Haven.
On offense Clarion returns feature back Mylique McGriff, who rushed for 639 yards and seven touchdowns in just eight games before being sidelined with an injury. In those eight games McGriff averaged 79.8 yards rushing a game and 20.75 yards receiving. The offense will also return speedy slot receiver Dana Jackson who had a breakout season in 2018. Jackson recorded 31 catches for 552 yards and four touchdowns last season, averaging 17.81 yards a catch and 50.18 yards receiving a game.
Though Clarion returns a number of starters from a year ago, there is still considerable youth throughout the lineup. The team returns 37 players who saw game action a year ago, as well as a contingent of redshirts, but will also welcome 48 newcomers to the roster this year.
The Golden Eagles open the 2019 season against Shippensburg on Saturday, September 7. Clarion will host their home opener on Saturday, September 14 against Lock Haven and end the season on the road against East Stroudsburg on November 16.
EAST
1) West Chester (6)
2) Shepherd (2)
3) Kutztown
4) Shippensburg
5) Bloomsburg
6) East Stroudsburg
7) MIllersville
8) Lock Haven
WEST
1) Slippery Rock (6)
2) Cal U (1)
3) IUP (1)
4) Mercyhurst
5) Edinboro
6) Gannon
7) Clarion
8) Seton Hill