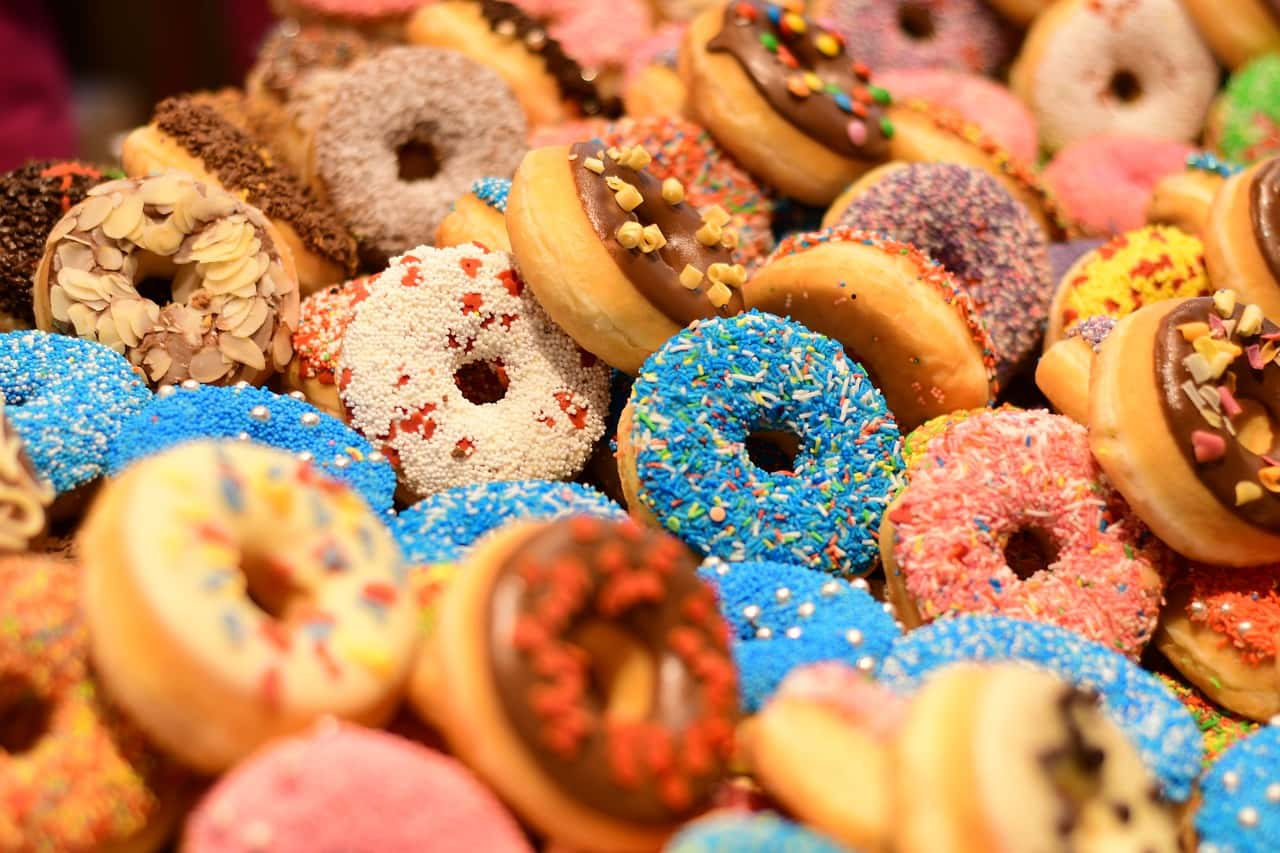 There's no treat more American than the donut. According to a survey, the average American eats AT LEAST 31 donuts a year (which is around two or three donuts a month)! That adds up to a lot of donuts. So it's no wonder that National Donut Day (or National Doughnut Day, for those who prefer the British spelling) has become an official holiday.
By William Childs
After noticing #NationalDoughnutDay trending on Twitter, I have to admit I was a bit intrigued to learn the history behind it.
It turns out that there's a very rich history behind donuts and The Salvation Army, going back all the way to World War I. In 1917, The Salvation Army set up huts that would serve complementary donuts for American soldiers serving in France. The scent of these freshly baked goods would draw in homesick soldiers who were desperately craving the taste of home. Word would spread fast, and hence forth, they were known as the Salvation Army Donut Lassies.
These Lassies would later inspire National Doughnut Day in 1938, which was originally intended as a fundraiser for The Salvation Army to help those in need during the Great Depression.
In spirit of this holiday several businesses are offering some SWEET deals that you DONUT want to miss.
Clark's Donuts:
You'll be able to get one FREE donut with purchase at the Clarion and Cranberry stores! And in spirit of the Salvation Army's fundraiser, 10% of all sales will be donated to the Venango County Humane Society Fan Club.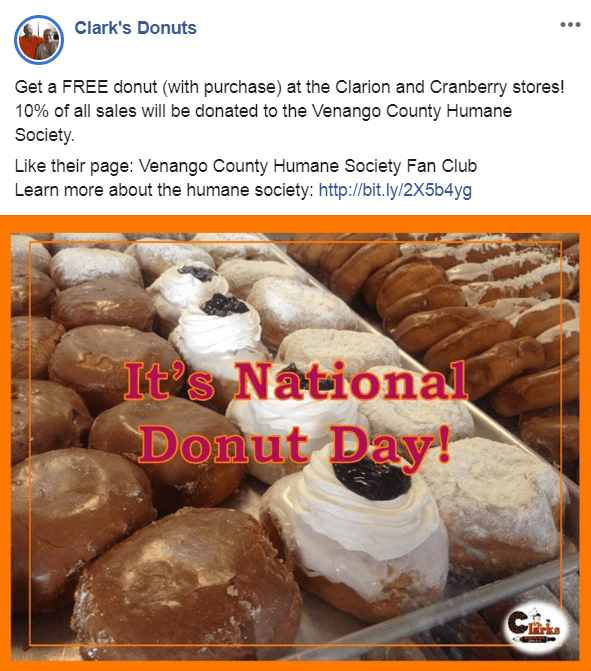 Walmart:
You'll be able to get one free glazed doughnut in all participating Walmart stores! Just head to the bakery section, ask politely (not necessarily a requirement, but hey, you're greeting a free donut!), and bon appétit! The chain plans to give away 1.2 million glazed donuts.
Dunkin' Donuts:
Dunkin' is offering guests a free classic donut of their choice (including Boston Kreme, Glazed, Glazed Chocolate, and more), with the purchase of any beverage.
It's #NationalDonutDay, America! Celebrate with a FREE donut with any beverage purchase today, June 7th. Tag the person you'll #DunkOut to Dunkin' with ⬇️ pic.twitter.com/ycbD5UHkTU

— Dunkin' (@dunkindonuts) June 7, 2019
Screw the calories! In honor of the Salvation Army Donut Lassies, get out there and celebrate with a sweet treat!