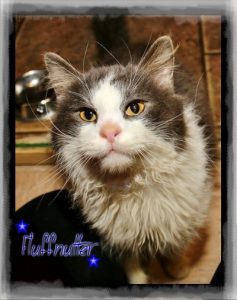 Fluffnutter The C93 Pet of the Week, Presented by Magnolia's Pet Salon
Male, long-haired & friendly house cat. Fluffnutter is FIV positive, so he may live with other FIV positive cats, be an only cat, or get along very well with any cats he would live with. FIV is only spread by deep bite wounds. He is current on vaccines and neutered.
The C93 PET OF THE WEEK is presented by Magnolia's Pet Salon at 661 Greenville Pike, Clarion call 226-6171 see them on Face Book!