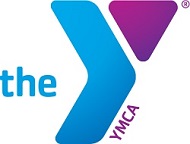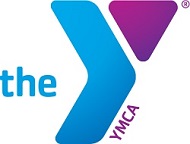 Clarion County YMCA News
The Y believes all kids have great potential and deserve the opportunity to discover who they are and what they can achieve. Through the Y, youth today are cultivating the values, skills, and relationships that lead to positive behaviors, better health and educational achievement.
Summer Soccer
Summer Soccer is a developmental, participation—based program centered on YMCA core values. Games are held on Saturdays, July 14—August 25 at the Clarion County Park. Player evaluations will be held Wednesday and Thursday, June 20 and 21 after 5 pm. All first year players and anyone 2nd grade or below are encouraged to attend. The registration deadline is Wednesday, June 27. Program Fee: $25/Member; $45/Non-member.
YMCA Summer Day Camp
YMCA Summer Day Camp registration is underway at the YMCA. Day Camp is held all thirteen weeks of summer with special themes and field trips each week. Day Camp is held each weekday at YMCA Camp Coffman for ages 6-12 from 8 am to 4 pm. Extended care is available at no extra charge from 6 am to 6 pm. Transportation is available from the Clarion County YMCA. To learn more, visit www.campcoffman.com/summer-day-camp or call the camp director at 814-670-0594.
Summer Swim Lessons
Swim lessons are available at the Clarion Borough Pool throughout the summer. All lessons are held with a   certified and qualified lifeguard. All your child will need is a swim suit and a caring parent or adult nearby. Three sessions will be available during the summer months: June 10—June 30, July 1—July 21, and July 29—August 18.
Registration forms are available at www.clarioncountyymca.org/resources.
Water Aerobics
Water Aerobics is easy on the joints and offers all the benefits of a cardiovascular workout. Water Aerobics will be held at the Clarion Borough Pool from June 19—August 16 on Tuesdays and Thursdays from 11:00 am to 12:00 pm. The classes are free to SilverSneakers and Silver & Fit Members. Drop-in for $5 per class or register for the entire summer for $30/members and $60/non-members.
Ultimate Sportsman's Raffle
The YMCA will host an Ultimate Sportsman's Raffle at Camp Coffman on Saturday, August 11, 2018. Tickets are $20 at the YMCA. Gates open at 2 pm. The food is catered by Devil's BBQ and dinner will be served at 3 pm. Raffle ticket purchase makes you eligible to win 36 prizes (need not be present to win). Side raffles, including ladies raffle items, a 60/40, Chinese auction, and cash prizes will be available. The event sponsored by Prime Fitness and benefits the Clarion County YMCA, Oil City YMCA, Grove City YMCA and Franklin YMCA. More information is available at www.campcoffman.com/raffle.
Hours
The Clarion County YMCA is open Monday through Friday 5 am – 8 pm and Saturdays from 7 am – 4 pm and closed Sundays.  The Clarion County YMCA is located at 15952 Rt. 322 in Clarion.
For more information about the Clarion County YMCA and Y programs, please visit their web site at www.clarioncountyymca.org, call 814-764-3400 and follow the "Y" on Facebook.