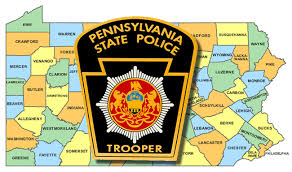 UPDATE: Two Now Dead, Two Others Injured In Weekend Clarion County Crash
Two Mercer County men are now dead and two of their companions are being treated for serious injuries after their pickup slammed into a tree in Clarion County early Saturday morning.
29 year-old Mark Marcucci, from West Middlesex, was pronounced dead at the scene.  He was believed to be a passenger in the truck.  Another occupant, 23 year-old Kevin Yarabinec from Sharpsville, died Sunday night at a Pittsburgh hospital.
Two other individuals were life-flighted to hospitals in Pittsburgh.  Their names have not been released.
The crash occurred shortly after midnight Saturday morning on Miola Road in Highland Township.  State Police accident investigators say the male driver left the road, cleared a culvert through the air and hit a tree.
No other vehicles were involved.