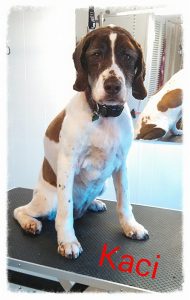 State officials are reminding Pennsylvania residents of the importance of having their dogs properly licensed.
Governor Tom Wolf has signed a proclamation declaring March as Dog Law Enforcement Month in Pennsylvania.
The Bureau of Dog Law Enforcement, part of the state's Department of Agriculture, is tasked with informing dog owners of the state's licensing regulations and similar statutes.  Radio PA News reports the bureau issues about one million dog licenses each year.