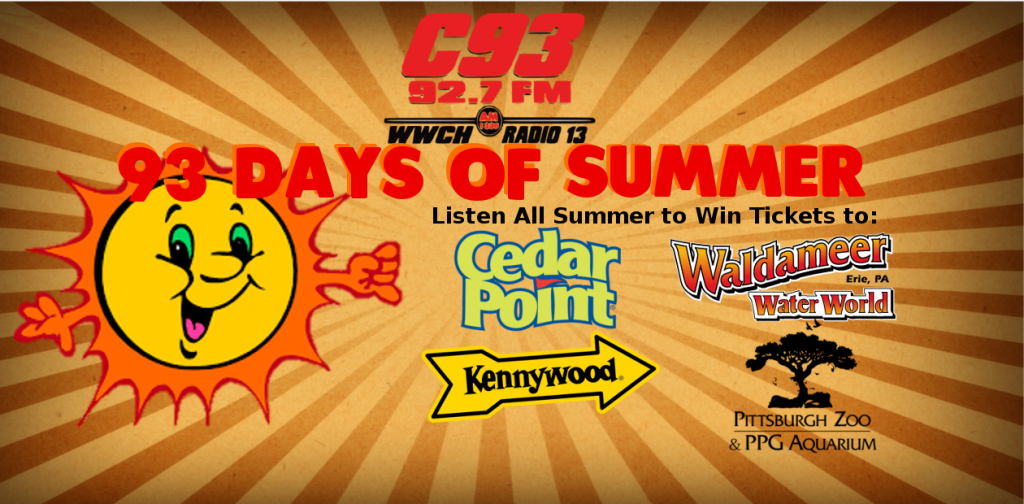 It's summertime again! And that means it's time for C93's 93 days of Summer! Listen every Weekday all summer long for your chance to win tickets to Waldameer, Kennywood, Cedar point and the Pittsburgh Zoo! All you have to do is listen every weekday from 11 to noon for the Crazy Frog sound to play between songs.
When you hear that call 226 – 8600 and the fourth caller wins gets added to our list for a chance to win a 4 pack of amusement park tickets.
Be sure to tune in weekdays and listen for the sound for you chance to have the summer of a lifetime, thanks to the 93 days of summer on C93!!
Special Thanks to these sponsors:
The Medicine Shoppe in Clarion