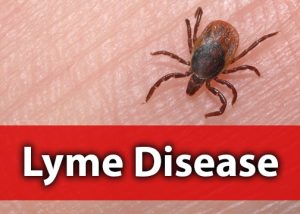 Pennsylvania leads the nation in the number of confirmed cases of Lyme disease, which was confirmed by an approximate 20 percent increase in people infected by the tick-borne illness last year. In total, more than 11,443 cases were reported in 2016, according to a report released this week by the Pennsylvania Department of Health.
Locally, Armstrong County reported 268 cases, up from 221 in 2015; Clarion County had 206 reported cases, almost doubling the number of 115 in 2015; and Forest County also doubled its number of cases from 10 in 2015 to 19 in 2016.
Legislatively, the House passed House Bill 174, which would require health insurers to cover treatment plans for Lyme disease or related tick-borne illnesses as prescribed by a patient's health care practitioner, regardless if the treatment plan includes short-term or long-term antibiotic treatment. The bill is now with the Senate.
The best prevention against Lyme and other tickborne illnesses is to avoid tick-infested habitats, such as areas dense with shrubbery or tall grass. Proper use of personal protective measures such as repellents and protective clothing, and checking for and removing attached ticks are also important deterrents to tick-related complications.