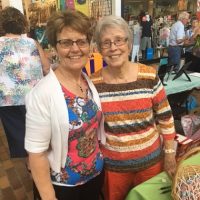 Represented Donna Oberlander is thanking everyone who helped make last Friday's Nifty Sixty Senior Expo such a wonderful event! "This Senior Expo wouldn't be the success it is without the hard work of our exhibitors, volunteers and my staff" said Oberlander.
"We bring this event to the senior citizens of the 63rd District to ensure they have valuable information about the wide range of programs and services available right here at home."
If you couldn't make it to the Clarion Senior Expo, Rep. Jeff Pyle and Sen. Don White are holding the Armstrong County Expo on Sept. 6.